Our personal injury attorneys are here to help you obtain the compensation you deserve for your injury. We have helped several Wagoner County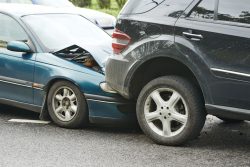 residents obtain monetary awards for their injuries caused by the negligent acts of another. Contact us today to schedule a free consultation with our attorney about your personal injury claim. We provide personal injury legal representation for the following types of personal injury accidents:
Auto Accidents
Slip-and-Fall
Worker's Compensation
Motorcycle Accidents
Tractor/Trailer Accidents
Commercial Bus Accidents
Boater Accidents
Products Liability
Dog Bite Injury
Wrongful Death
Medical Malpractice and Misdiagnosis
Nursing Home Abuse
Elder Abuse
Premises Liability
Construction Injury
Birth Injury
Burn Injury
Spinal Cord Injury
Assault & Battery
False Imprisonment
Defamation, Libel, & Slander
Intentional Infliction of Emotional Distress
Personal Injury Overview:
In order to file a personal injury lawsuit against a wrong doer, you'll need to gather evidence to prove that this person (in some cases it may be a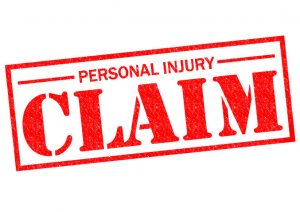 business entity) owed you a duty of care. You must also show that this person breached the duty ultimately causing your injury to occur:
The defendant owed you a legal duty of care that would protect you from injury;
The defendant breached the required duty of care; and
You suffered damages resulting from the breach of such duty.
If you are able to prove the three basic elements above, you will have standing to bring a claim against a negligent defendant.
Read Our Wagoner Personal Injury Law Blog For Information
Personal Injury Settlement:
Once you receive injuries you need to seek immediate medical treatment. Whether its the emergency room or your personal treating Doctor you must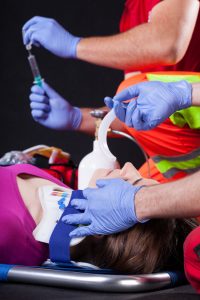 get medical treatment.  If you don't have a Doctor we'll help you by providing you the names of injury Doctors in Oklahoma. At this point we'll contact the insurance company and advise them that we are representing you. At this point you're relieved from the pressure of dealing with an insurance adjuster. Rather, our injury attorney will maintain your file and communicate with the insurance company to insure that your medical bills are paid and that other money coming to you is paid.
At the conclusion of your medical treatment our attorneys draft and mail a demand letter to the insurance company. This demand sets out what their client did to cause your injury and what you need to settle your case. The demand letter also sites Oklahoma law regarding negligence and other important legal facts. At this point the negotiation begins. Generally speaking the vast majority of injury claims end up in settlement. This is because the insurance company realizes that if they don't reach a reasonable settlement our attorneys will take it to trial.
Personal Injury Lawsuit Process:
If you hire our personal injury attorney law firm in Wagoner, we'll prepare and file a personal injury lawsuit on your behalf. We will serve a summons and complaint pertaining to the lawsuit upon the defendant. The defendant will be provided with a certain period of time to answer the complaint.
Depending on the scope of the answer received, discovery commences. During discovery, our attorney will obtain as much information as possible from various sources regarding the accident. This information will help us prepare a case on your behalf to be used against the opposing party during settlement negotiations, or at trial (most personal injury cases settle prior to trial).
In the event that a settlement is not reached, and your case goes to trial, our attorneys will obtain the best expert witnesses to testify on your behalf as to the injury you received and the cause of such injury. We will present evidence through the form of documents, images, and witnesses to prove that you sustained an injury as a result of the defendant's negligent actions.
Personal Injury Damages:
You must file for monetary damages in your personal injury claim. Such monetary damages consist of compensatory and punitive damages. The court awards you with compensatory damages putting you in a place that you would be before the injury occurred. Compensatory damages will compensate you for past and future loss wages, diminished earning capacity, medical expenses, pain and suffering, and emotional distress.
Punitive damages are awarded in the event that the defendant(s) acted in a reckless, malicious, or intentional disregard of your safety when committing their tortious act. Such damages intent to punish the defendant in order to deter similar future conduct from occurring.
Modified Comparative Negligence:
Under Oklahoma State modified comparative negligence law, your damage award may be modified in the event that you contributed to your own injuries. You will recover damages only if you are less than 50% at fault for your personal injury. Being more than 50% at fault bars you from recovery.
Contact our Wagoner County Personal Injury Attorneys:
We invite you to contact our personal injury attorneys regarding your claim. We are here to help you obtain the compensation you deserve. The Kania Law Office Wagoner Attorneys offer a free consultation so call 918-379-4872 or send us an email