Our immigration attorneys in Wagoner County can help you. Regardless of the immigration problem we provide you with answers to your questions. The immigration process is complex and requires the help from a skilled advocate. From removal proceedings to family based visa and beyond we are in your corner working your case.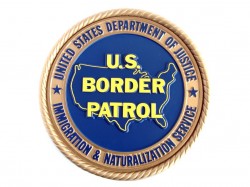 Immigration Practice Overview:
We provide legal counseling and also representation regarding the following immigration matters in Oklahoma:
Employment based visas
Tourist visas
Family based visas
United States Citizenship
Deportation, removal, and exclusion
Work Visa
Additionally, there are several different types of visas available to immigrants who want to come and work in the U.S. You can either obtain a work or permanent visa to come and work in the U.S. or your prospective employer must file a U.S. Citizenship and Immigration Services petition to begin the process. The following types of work visas are available in the U.S.:
H-1B – Person in special occupation
H-1B1 – Free trade agreement professional
H-2A – Temporary agriculture worker
H-2B – Temporary non-agriculture worker
H-3 – Trainee or special education visitor
L – Intracompany transferee
O – Individual with extraordinary ability or achievement
P-1- Individual or team athlete, or member of an entertainment group
P-2- Artist or entertainer
Q-1- Participant in an international cultural exchange program
Family and Fiance Based Visa:
In order to obtain a family based visa to become a permanent U.S. resident, your U.S. relative will have to sponsor you and further prove that he/she has enough assets to support you when in the U.S.
Moreover, there are two groups of family based visas:
Immediate Relative Immigrant Visas
Since, immediate relative immigrant visas are based on a close family relationship with a U.S. citizen they include the following types:
a. IR-1: Spouse of a U.S. Citizen
b. IR-2: Unmarried Child Under 21 Years of Age of a U.S. Citizen
c. IR-3: Orphan adopted abroad by a U.S. Citizen
d. IR-4: Orphan to be adopted in the U.S. by a U.S. citizen
e. IR-5: Parent of a U.S. Citizen who is at least 21 years old
2. Family Preference Immigrant Visas:
Further, family based immigration visas divide into preference systems and also priority dates:
a. First Preference: Under the first preference category, you will qualify for U.S residency if you are an unmarried son or daughter of a U.S. citizen.
b. Second Preference: Under the second preference category, you will qualify for U.S residency if you are a spouse or child under the age of 21 of a U.S. permanent resident, or an unmarried son or daughter over the age of 21 of a U.S. permanent resident.
c. Third Preference: Under the third preference category, you will qualify for U.S residency if you are a married son or daughter of a U.S. citizen.
d. Fourth Preference:Under the fourth preference category, you will qualify for U.S residency if you are a brother or sister of an adult U.S. citizen.
You May Be Interested in More Legal Information
Tourist Visa:
Our attorneys' help individuals obtain non-immigrant B2 visas to travel to the U.S. to engage in leisurely activities such as the following:
Visit with friends or relatives
Obtain medical treatment
Participate in social events hosted by national and local fraternal or social service organizations
Enrollment into a short course of study
However, you must to take several steps to apply for a tourist visa. You can complete an online application to obtain a non-immigrant work visa, or instead hire our immigration attorney to do it for you.
United States Citizenship:
Our attorneys can also help you apply for U.S. citizenship. You must meet several requirements before receiving such status:
 18 years of age;
Lawful permanent resident;
Lawfully admitted for permanent resident and lived in a state of the U.S. continuously for 5 years without an absence of less than one year;
Have good moral character;
Must be attached to the Constitution;
Must have ability to read, write, and understand the English language;
Required knowledge of the U.S. government and history;
Must pledge an oath of allegiance to the U.S. (example – uphold the Constitution); and
Properly file naturalization documents.
Deportation, Removal & Exclusion:
Before you are deported, removed, or excluded from the U.S., a proceeding is held. The judge will hear arguments from both the immigrant's attorney and the government agency seeking the deportation. Finally, the judge will make the final ruling on whether to remove you.
Contact Our Wagoner County Immigration Attorneys:
Contact Kania Law Office Wagoner County immigration attorneys for your legal needs. We are here to help you gain a right to legally work in the U.S. and also obtain citizenship for yourself and/or family members.