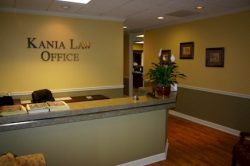 The Wagoner Attorneys at Kania Law Office strive to help individuals resolve legal matters in a timely and cost effective way. As a result, our attorneys work diligently on your behalf helping you obtain the legal guidance and counseling you deserve. Contact us for a free consultation regarding your legal matter. We provide legal representation to Wagoner County residents in the following practice areas:
Bankruptcy Law:
Our Wagoner Attorneys help you find a debt relief option that forgives your debts and provides you a fresh financial start through bankruptcy. Moreover, we can help you negotiate a settlement debt plan, obtain credit counseling you may need to make informed decisions. We also file chapter 7 and chapter 13 bankruptcy on your behalf. Contact us today to for a free consultation. We have several financial tools available for you and can help get you a fresh financial start.
Divorce & Family Law:
Filing for divorce is not an easy decision to make. Nevertheless, you'll have to decide important matters regarding child custody, child support, alimony, and the division of assets, debts, personal and real property. Our Wagoner attorneys help with family law issues. We'll provide you with the best legal advice and representation helping you make informed decisions. We help resolve both contested and uncontested divorce. We also deal with child custody and visitation problems. Call us today to schedule a free consultation.
Criminal Defense:
Have you or a loved one been arrested and charged with a crime in Wagoner County, Oklahoma? There are serious repercussions that can result from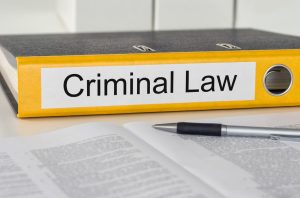 a criminal arrest, charge, or conviction. We invite you to contact our criminal defense attorney immediately to preserve your constitutional rights and provide you or your loved one with the best defense possible. Depending on whether you were charged with a misdemeanor or a felony, you may also incur serious penalties, fines, and serve a possible jail/prison sentence. Call us today to speak with our attorney.
Personal Injury:
If you've sustained an injury because of another and that person is at fault you may be able to recover compensation for your injury. Our personal injury attorneys in Wagoner help our clients get the compensation they deserve. If you've been injured you may be entitled to compensation for your medical bills and pain and suffering. Additionally you may be entitled to missed wages or infliction of emotional distress. We help injure clients with the following types of injury accidents;
Slip & Fall
Train Accidents
Vehicle Accidents
Product Liability
Strict Liability
Dog Bites
Motorcycle Accidents
Wrongful Death
Medical Misdiagnosis
Read more interesting legal matters on our attorneys blog;
Workers' Compensation:
Have you suffered a work related injury? Let our Oklahoma workers' compensation attorneys help you negotiate a settlement with your employer.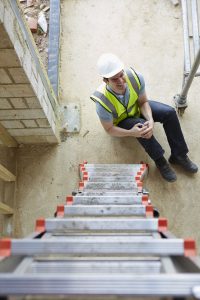 Under Oklahoma State law, your employer must pay any medical expenses associated with your injury. The employer must also pay you temporary disability payments in the event you are unable to return to work. Therefore, contact us to ensure that you get the compensation you deserve. In the event that you receive a denial of your injury claim our Wagoner workers compensation attorney will set your case for trial. Further, our work injury attorneys handle all types of work related injuries. Those injuries include back, neck, hand, shoulder and injury accident resulting in wrongful death.
Estate Planning & Probate:
Planning for end of life matters is no easy task. From drafting a will, to going through the probate process it is difficult.  Therefore you should hire a competent attorney to properly handle your estate matters. Hire our qualified attorneys to help you draft a will, administer a trust, or probate a will.
Immigration:
Are you interested in obtaining a family, work, or permanent resident visa to lawfully reside in the United States? If so we can help you. Our immigration attorneys  help you identify the best immigration visa for your situation so you can come to the U.S.  In addition, we provide legal representation to individuals facing deportation.
Regardless of where you are in your legal proceeding, contact one of our Wagoner Attorneys for the quality legal representation and guidance you need. We are here to help you. Call or email us to schedule a consultation with our attorneys. We look forward to hearing from you.